Hello!
I am back again for another play in the land of the Graph'It Marker and the latest colouring challenge, this week sponsored by Lizzie Love's Oddball Art.
You can see details of the challenge and prize
here
along with the rest of the teams inspiration. The challenge is 'Anything Goes' and you can use any colouring medium you like on any kind of project that you want.
For this challenge I got to play with the super cute image, 'Eve Has Something to Say' which you can find
here
. Such a cute image, I had great fun colouring this.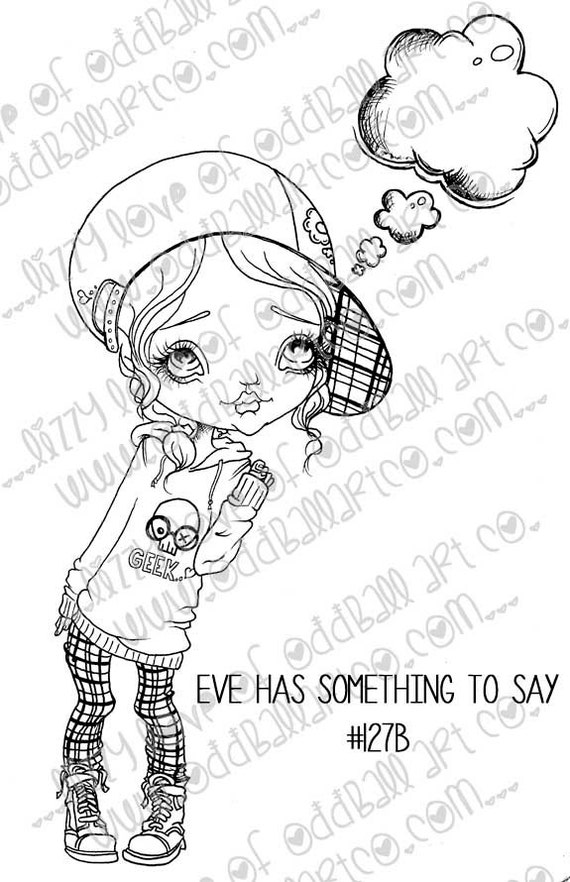 I coloured 'Eve' with the following colours:
Skin: 4105, 4125, 3105, 3110, 4135
Hair: 9103, 9104, 9106, 9108, 9109
Trousers: 5210, 5215, 5220, 5245, 5280
Greys: 9500 - 9509
I made a 7x7 card using papers from my Polkadoodles stash, namely
Octavia Moonfly
and
Picknix Gingerbread Twist
. I used a Creative Expression Sue Wilson die 'Romantic Edger' to create the heart border cut out of black card.
I was quite happy with the result. I hope you like it too.
Remember it is an 'Anything Goes' challenge theme on the
challenge blog
so there is no excuse not to play along and be in the chance to win a fab prize.
Until next time!!
Hugs
Yvonne x