Hello
How are you? Today is my last post as a Guest Design Team member for the amazing
Colour Crazy Challenge Blog
showcasing Graph'It Markers......reaches for tissues......sniff.....
However, what a fantastic way to end my time here with All Dressed Up Stamps and this beautiful image called 'Little Angel' which you can find
here
.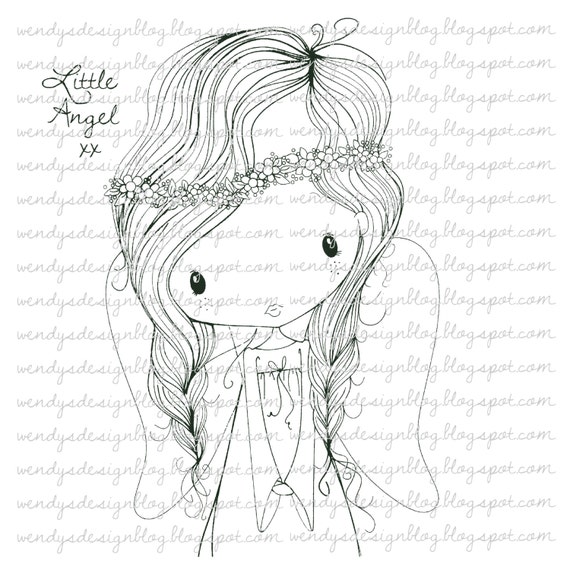 I cut a 5x5 card on my Silhouette which had a beautiful holly design cut into it. I positioned the image within it and added a sentiment from my Polkadoodles stash.
You know when you have a great idea and then on the day of making it everything goes horribly wrong? Yeah well this happened to me today when I was making this,....I just could not get my little angels hair to go right and I blame the fact I use markers like clubs!
I always colour face first, hair, clothes. Well I loved the skin on this so thought maybe the dress will draw you away from the bland hair. So then my 5245 ran out - well started to get 'patchy' - so I reached for 5280......which usually works perfectly unless you have a patchy almost dry 5245.
I had decided before I even started colouring this that I was Glitter Shake-ing the wings. Given that all that went wrong so far, why I picked up the Gold Glitter Shake marker is beyond my comprehension! It was all going beautifully and then 'blob'. Yip - in my enthusiasm to be glittery I blobbed. So if you think the wings look like I finger painted them, yes, I did!
So - with my eyes closed and an apology in advance, here's the close up:
Colours used:
Skin: 4105, 4125, 3105, 4175
Hair: 3120, 3150, 3180
Dress: 5220, 5225, 5245, 5280
Wings: Gold Glitter Shake Marker
Garland: fine liners
So there you have her, in all her bumbled glory. I've convinced myself that the end result outweighs the errors I made, She's still cute but to be fair, that could be because of the gorgeous quality of the stamps!
Pop over to the
main challenge blog
to see the rest of the design teams flawless work and to take part in our challenge to win prizes!
Thanks for having me back GI team - it was nice to be back in the rhythm of things again and get to play with lovely images again.
Hugs
Yvonne x